About Lee's Auto and RV Ranch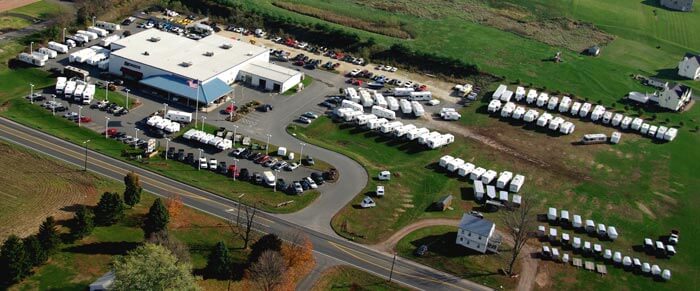 Mission Statement
Lee's Trailer Ranch's mission is to serve Ellington and the surrounding communities, at our "State of the Art" Facility. We will continue to invest in the newest equipment and certified personnel, enhancing our ability to complete repairs with confidence and in a timely manner. Our reputation will provide our customers with the highest quality vehicles available. Lee's employees receive superior compensation, exceptional benefits and are acknowledged for their efforts. This creates an enjoyable work day, which gives our neighbors peace of mind, convenience, and above all, "Honest Family Values."
Company History
In the late 1880's, the Luginbuhl family migrated from Switzerland and settled in the local farming community. Times back then were simple but the Luginbuhls worked hard to please their customers. Times have changed over the last 120 years but the people and the values haven't. In 1994, Lee founded his first business venture including mechanical repair and auto body work. Since these early beginnings, Lee's has grown from only 2 employees to over 40 today!
Lee's has created a "One Stop Shop" with a special emphasis on Truck, Trailer and RV Sales and Services. Lee's has become a leading destination for quality pre-owned "Turbo Diesel Trucks" our customers' #1 choice for their towing needs!
It was only a matter of time for Lee's to offer a full line of quality name brand cargo and utility trailers for our long list of growing customers. The NATURAL progression of offering our same customers a time FOR "RECREATION" has put LEE'S on the map as your #1 RV destination. Lee's now offers new and used Luxury 5th Wheels, Travel Trailers, Truck Campers etc. all on our 9 acre display ranch.
Lee's philosophy is a very simple one! Happy customers and word of mouth is our best form of advertising! This is why we're constantly striving for sales and service excellence. Giving you, our customer, "Honest Family Values."
Contact Us
Lee's Auto & RV Ranch is conveniently located near the areas of Northern Connecticut, Hartford, Manchester, and Windsor.